Each member of the
ChampagneClub
team has years of experience and a wealth of contacts and connections. Everyone is committed to seeking out the best restaurants to register with the
ChampagneClub
and to provide
ChampagneClub
members with great benefits:
Patricia Madden
Founder | Publisher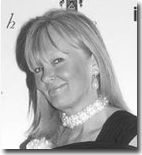 Patricia founded ChampagneClub in January 2011. She brings a wealth of experience to the table across a broad range of industries including hospitality, leisure, pr, online/print publishing and large scale event organizing. Her commitment will create a leading luxury lifestyle company as Patricia is responsible for the strategic development of the ChampagneClub in London and developing the brand globally. Patricia is based in London. Born in Yorkshire and educated in the Borders, she enjoys throwing impromptu supper parties, capturing the moment through photography, playing backgammon and relaxing to Norah Jones or Hotel Costes. Amongst her favourite things are white long stemmed roses, Bal A Versailles perfume and Rococo chocolates !
Catherine Dewsbery
Membership Secretary | Executive Assistant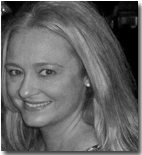 Having studied Business & Finance at TVU, Catherine then took to the skies as an air hostess for Virgin Atlantic. Following her "Global takeover", she returned to earth to work for Hamptons International for 3 years. With a brief foray into the world of finance, she soon realised her love of organising and telling people what to do would be better suited to being a PA. With tons of experience behind her, she has now found her niche as Membership Secretary and Executive Assistant to Patricia. Catherine lives in Fulham and has contributed towards keeping the independent drinking and dining establishments in Fulham and Chelsea running in this tough economy! She loves Champagne and dining out with friends...as well as more vigorous activities, including shopping!
James Cooke
Account Director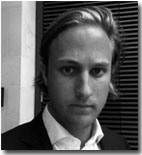 James studied Business Marketing and Media at Oxford Brooks. After graduating he ventured into the City to join a Lloyds Broker and successfully combines his "broking" alongside working as an Account Director for the ChampagneClub. He grew up in the sun, sea and sand of Bermuda and quickly developed a passion for Golf, Sailing and Tennis. James is a real foodie and since moving to London, he loves spending time exploring all of London's deliciously diverse restaurants and what better way to do it than with a glass of champagne on the house! James lives and works in London
Peter Da Silva
PR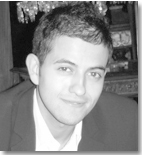 A London based PR professional who founded his own boutique agency in 2010. Peter has always been a fan of good food and good wine. He enjoys Champagne, especially the experiences and memories associated with occasions where Champagne is a must. His PR agency boutique da silva pr specialises in lifestyle PR focusing on areas including travel, hotels & restaurants and bars where Champagne is often drunk in celebration. Peter will be generating column inches across the media, extolling the fantastic benefits of the ChampagneClub and be at the receiving end of journalists requests for Honorary memberships to the ChampagneClub. His ChampagneClub membership card is always in his wallet ready for that next occasion to create more Champagne memories!